Speakers
Carolyn L. Candiello, MA, CPHRM
System Vice President, Quality and Patient Safety
GBMC HealthCare, Inc.
Carolyn L. Candiello has served in healthcare for her entire career. For the past decade, she has served as the system vice president for quality and patient safety at GBMC HealthCare in Baltimore, MD. She is passionate about quality, patient safety and performance excellence and helped guide GBMC to achieve the 2020 Malcolm Baldrige National Award. She has served as both a state and national Baldrige examiner. Candiello presents nationally and internationally as both a keynote speaker and workshop leader on patient safety, leadership, strategy and performance excellence. In addition to her work at GBMC, she is actively involved in the Institute for Healthcare Improvement's Leadership Alliance and is currently working to improve health equity. She has an MA in leadership/management from Notre Dame of Maryland University and a BS in business from Fitchburg State University.
John B. Chessare, MD, MPH, FAAP, FACHE
President and CEO
GBMC HealthCare, Inc.
A graduate of Boston College, the University of Rome School of Medicine and the University of Michigan School of Public Health, Dr. John Chessare completed a pediatrics residency at the University of Massachusetts and his academic general pediatrics fellowship at Boston Children's Hospital. Chessare is recognized for improving patient flow and designing safer medication delivery systems in both academic medical centers and community hospitals, and has been a healthcare leader for more than 30 years. He is currently transforming GBMC HealthCare in Baltimore to deliver better health, improved care and lower costs with more joy for those providing the care. In 2020, he led GBMC to achieve the Malcolm Baldrige National Quality Award, and in 2022 was awarded the prestigious Harry Hertz Leadership Award from the Baldrige Foundation.
Tim Cunningham, RN, DrPH, FAAN
Co-chief Well-being Officer
Woodruff Health Sciences Center, Emory University
An actor, clown, emergency nurse, associate professor and leader in a large health system, Dr. Tim Cunningham has worked in 24 countries outside of the U.S. He's run 65 marathons, including a handful of ultras and a 100-mile run for fun and fundraising. Plus, he has a deep affinity for rubber chickens. His global experiences have exposed him to both extreme suffering and extreme resilience. His presentations and workshops pull from an array of experiences that hone in on the core human tenets of resilience, well-being and creativity.
Barbara Delmore, PhD, RN, CWCN, MAPWCA, IIWCC-NYU, FAAN
Senior Nurse Scientist, Center for Innovations in the Advancement of Care
Clinical Assistant Professor, Hansjӧrg Wyss Department of Plastic Surgery
NYU Langone Health
Dr. Barbara Delmore is a board-certified wound care nurse who has worked at NYU Langone Health for more than 40 years. She uses her skin and wound care expertise to influence her research program on risk factors that can precipitate pressure injury formation in hospitalized patients. Delmore has authored and contributed to numerous publications and podium presentations on the topic of skin and wounds and has been sought as a key opinion leader serving on several advisory boards. Delmore serves on the Editorial Advisory Panel for the journal, Advances in Skin & Wound Care. She is a board of director alum for the National Pressure Injury Advisory Panel where she served two terms ending in December 2022. Delmore is a fellow at the American Academy of Nursing.
Anna Legreid Dopp, PharmD, CPHQ
Senior Director, Clinical Guidelines and Quality Improvement
American Society of Health-System Pharmacists
In her current role, Dr. Legreid Dopp develops guidance documents and collaborates with National Academy of Medicine, National Quality Forum, The Joint Commission and the Pharmacy Quality Alliance on quality improvement initiatives.
In 2008, she served as a Congressional healthcare policy fellow, where she worked on health and social policy in Sen. Joe Lieberman's office. Subsequent to the fellowship, she served in roles at the University of Wisconsin Hospital and Clinics as a medication use policy analyst and at the Pharmacy Society of Wisconsin as the vice president of public affairs and editor of the Journal of the Pharmacy Society of Wisconsin.
Dopp completed her Doctor of Pharmacy degree in 2002 from the University of Minnesota College of Pharmacy in Minneapolis. She is a certified professional in healthcare quality.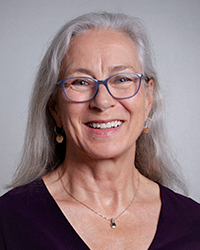 Bea Grause, RN, JD
President
HANYS
As president of the Healthcare Association of New York State, Bea Grause is a passionate advocate for New York nonprofit and public hospitals, nursing homes, home care agencies and other healthcare organizations. She also oversees HANYS' nationally-engaged for-profit business services. Since her tenure began in 2016, she has contributed her extensive clinical, political and legal know-how to the organization's agenda, most recently helping guide the response to the COVID-19 pandemic by healthcare providers and state and federal policymakers.
Prior to HANYS, Grause served as president and CEO of the Vermont Association of Hospitals and Health Systems for 14 years, successfully leading Vermont hospitals through a variety of reform initiatives, including the state's single-payer debate, and building the hospitals' brand as trusted, competent leaders.
Grause spent 10 years in Washington, D.C., in a variety of positions. She began her D.C. tenure as a legislative assistant, first in the office of Rep. Norman Y. Mineta and then for Rep. Joseph P. Kennedy II. After she left Capitol Hill, Grause simultaneously held senior governmental affairs positions with the Tennessee Hospital Association and Massachusetts Hospital Association. She spent three years working as counsel with the law firm of Foley, Hoag. In this role, she developed tailored legislative and regulatory strategies for many healthcare clients. Grause previously worked as a registered nurse, primarily in the emergency room and intensive care areas at Santa Clara Valley Medical Center of California.
She completed a three-year term (2012 to 2015) as an at-large member of the American Hospital Association board of trustees, including a 2015 term on the AHA Executive and AHA CEO Search Committees. As part of her AHA board responsibilities, she also served as chairman of the AHA Allied Advisory Committee on Medicaid.
Grause earned her Juris Doctorate in 1991. She earned a Bachelor of Science in nursing from Boston College in 1979 and is a Fellow of the American College of Healthcare Executives. She is also a 2003 graduate of the Vermont Leadership Institute.
Linda R. Greene, RN, MPS, CIC, FAPIC
Infection prevention consultant
UR Highland Hospital
Linda Greene has more than 30 years of infection prevention experience in acute care, long-term care and ambulatory surgery settings. She has served in various leadership roles, most recently as director of infection prevention at Highland Hospital. She retired in 2022 and is now an infection prevention consultant for acute and long-term care and provides per diem support at Highland Hospital.
She held leadership roles in her local APIC chapter before becoming a member of the APIC board of directors in 2010. She was secretary of the APIC board from 2012-2013 and served as APIC president in 2017. Greene was also president of the board for APIC Consulting Services in 2015 and continues to serve as an advisor and contributor to APIC position papers and implementation guides. She was an APIC representative to the 2020 CDC Decennial Steering Committee and is a frequent presenter at regional, national and international conferences.
Greene serves as faculty for several national healthcare-associated infection reduction projects. She has served on advisory panels on public reporting of HAIs and received several awards in infection prevention, leadership and nursing.
The author of several peer-reviewed publications, Greene is an expert on quality improvement, antimicrobial stewardship and HAIs. She served on the American Journal of Infection Control editorial board from 2015 to 2017. In 2020, APIC awarded her the prestigious Carole DeMille award, which is given annually to an IP with visionary leadership and extraordinary contributions to the profession.
Charlene Ludlow, RN, BSN, MHA, CIC
Senior Vice President, Nursing
Erie County Medical Center
As senior vice president, nursing at Erie County Medical Center, Charlene Ludlow is responsible for nursing operations and delivering high-quality care to diverse populations across multiple service lines including medical-surgical, critical care, emergency, outpatient and behavioral health. Ludlow's experience includes more than ten years as chief patient safety officer at ECMC, overseeing facility-wide infection prevention and patient safety, and vice president of quality and patient safety at Great Lakes Health. Ludlow is a board member of the New York State APIC Coordinating Council and a member of the New York State Technical Advisory for Infection Prevention.
Patricia A. McGaffigan, MS, RN, CPPS
Vice President and President, Certification Board for Professionals in Patient Safety
Institute for Healthcare Improvement
In her role, Patricia McGaffigan serves as co-chair for the National Steering Committee for Patient Safety and senior sponsor to the IHI Lucian Leape Institute. She is the former chief operating officer and senior vice president of safety programs at the National Patient Safety Foundation. McGaffigan is a certified professional in patient safety, graduate of the AHA-NPSF Patient Safety Leadership Fellowship Program, and a member of The Joint Commission National Patient Safety Committee, The Joint Commission Journal on Quality and Patient Safety Editorial Advisory Board and the Advisory Committee of the Coalition to Improve Diagnosis. McGaffigan serves as a board member of the Massachusetts Coalition for the Prevention of Medical Errors and on Planetree's Person-Centered Certification Committee. McGaffigan represents IHI on diverse committees, task forces and professional panels and is a frequent speaker at national and regional conferences. A recipient of the Lifetime Member Award from the American Association of Critical Care Nurses, McGaffigan received her BS in nursing from Boston College and her MS in nursing from Boston University.
Patricia Quigley, PhD, MPH, APRN, CRRN, FAAN, FAANP, FARN, ARN
President and Managing Member
Patricia A. Quigley, Nurse Consultant, LLC
Dr. Patricia Quigley is both a clinical nurse specialist and a nurse practitioner in rehabilitation. Her contributions to patient safety, nursing and rehabilitation are evident at a national level — with emphasis on clinical practice innovations designed to promote elders' independence and safety. She is nationally known for her research program in patient safety, particularly in fall prevention. The falls program research agenda continues to drive research efforts across health services and rehabilitation researchers.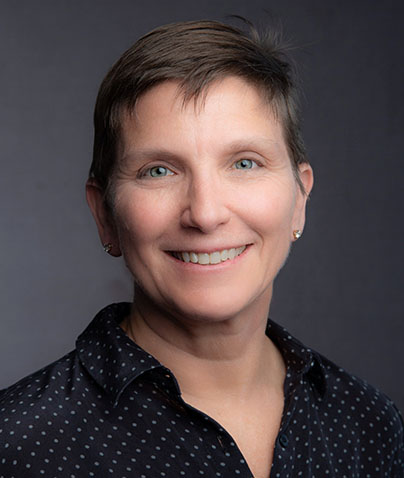 Kathleen Rauch, RN, MSHQS, BSN, CPHQ
Vice President, Quality Advocacy, Research and Innovation and Post-acute and Continuing Care
HANYS
Kathleen Rauch has more than 20 years of experience in healthcare quality, patient safety and regulatory and accreditation compliance. Working in the acute care setting, she has served as a lead on initiatives for adopting the Just Culture methodology, achieving zero preventable harm and implementing strategies to improve performance on value-based payment programs. Rauch has been published in the Journal of Healthcare Quality and has served as a presenter at regional conferences where she has shared readmission reduction strategies.
As vice president of HANYS' QARI division, Rauch provides strategic direction, planning, coordination and oversight for the development and execution of HANYS' quality and patient safety agenda. She oversees numerous quality improvement grant projects, directs the formulation of advocacy and education strategies for HANYS' quality agenda, collaborates with HANYS members, advocates on their behalf with regulators and policymakers and develops collaboratives and other educational resources. She holds a Master of Science in healthcare quality and safety from Thomas Jefferson University.
Maureen Seckel, APRN, MSN, ACNS-BC, CCNS, CCRN-K, FCNS, FCCM, FAAN
Critical Care Clinical Nurse Specialist and Sepsis Coordinator
ChristianaCare
As a nationally recognized critical care and sepsis expert, Maureen Seckel's contributions have advanced interprofessional care for acute and critically ill patients. Throughout her career, she has been a champion of evidence-based inquiry, practice and application. Seckel's passion is evidenced by her prolific interdisciplinary dissemination through publication, international and national practice guidelines and presentations. Seckel was a co-author of the International Guidelines for Management of Sepsis and Septic Shock and the International Clinical Practice Guidelines for Care of Patients with Acute Respiratory Distress Syndrome. In her service work, Seckel has contributed her nursing voice in shaping policy and practice standards as a national board member for the American Association of Critical Care Nurses and Clinical Nurse Specialist Institute, representing the Society of Critical Care Medicine on the Center for Infectious Disease Threats Advisory Panel COVID-19 and as a national expert panel member with IMPAQ and CMS for long-term sepsis outcomes.